Ontario, The U.S., and Quebec: The Border of Cultures

The prairies were long, and at times tedious, but every day going through Ontario and the United States was something new. Including hardship. Quebec brought lessons in how a completely different culture can be right on your doorstep, and you'd never know it. I ended up getting my days mixed up on the map, but that shouldn't be too much of a problem.

Touching Ontario, Feeling The States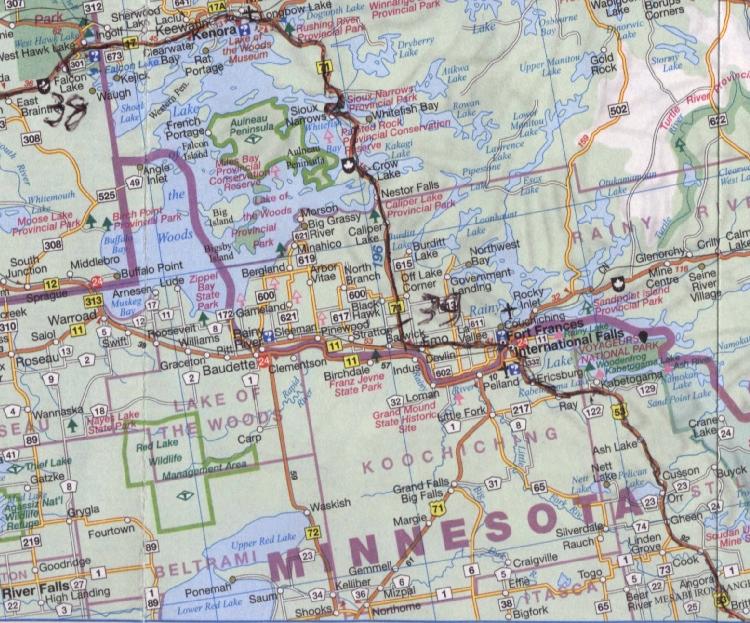 Day 40: Into Ontario Rain, accidents, and day old donuts, the Ontario way.
Day 41: At The Border So much for Ontario, I'm almost in the States
Day 42: Into Minnesota So begins my "shortcut" around the trecherous road surrounding the north of Lake Superior.
Day 43: A Roadside Park I Shouldn't Be In And in the end, I pay for it... but I have some nice chicken burgers first.


Day 44: GOD STRIKES BACK It had to happen. A flat. Oh, but it gets better. The sidewall blew. Oh, but it gets better, I'm in the middle of nowhere. Oh, but it gets better, it's raining. Oh, but it gets better...



Back In The Land of the Maple Leaf

Day 45: Hostels, Movies, and Replacement Tent Poles And a very pleasant stay in Sault St. Marie with Titan A.E.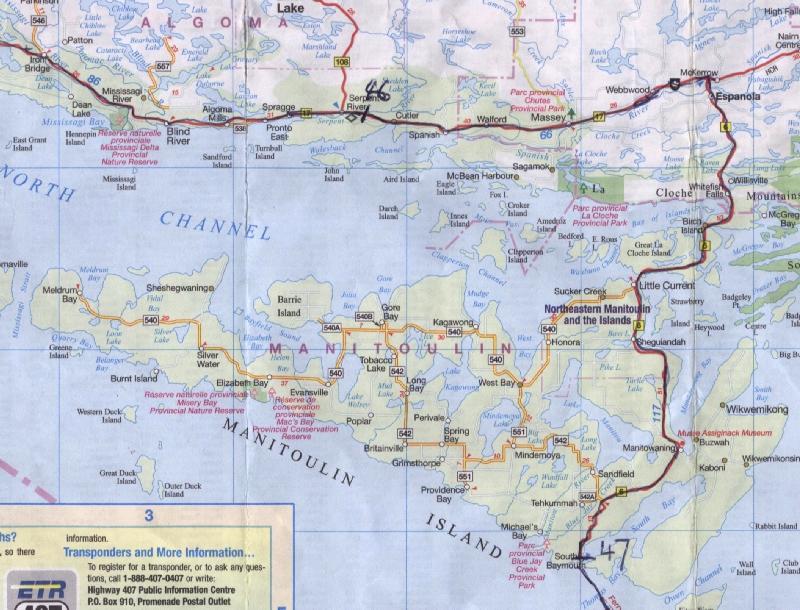 Day 46: A Companion Found and Lost But it's nice to know I'm not the only one on the road.
Day 47: Manatoulin Island Travelling over unpaved roads, and setting up camp waiting for the morning ferry.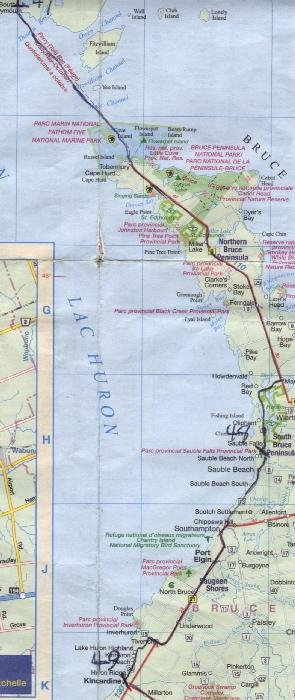 Day 48: The Joys Of Microwave Macaroni with Tuna After ages of cold meals, this was heaven.
Day 49: With The Family Of A Friend It's good to know people in places. Especially if you want a warm place to sleep.


Day 50-65: Layover 3-The Revenge After nearly two years I get to see my old high school friends, and family. My brother decides to join my quest for a while.

Day 66: The Journey Resumed We didn't get too far, but at least we got started, and learned the joys of Iced Cappuchino. Wyatt learns not having a tent is a really dumb idea.
Day 67: Of Homemade Fires and Cheese Filled Hotdogs We camp near an indian reserve. Wyatt refuses to live on cold Chef Boy-r-dee beefaroni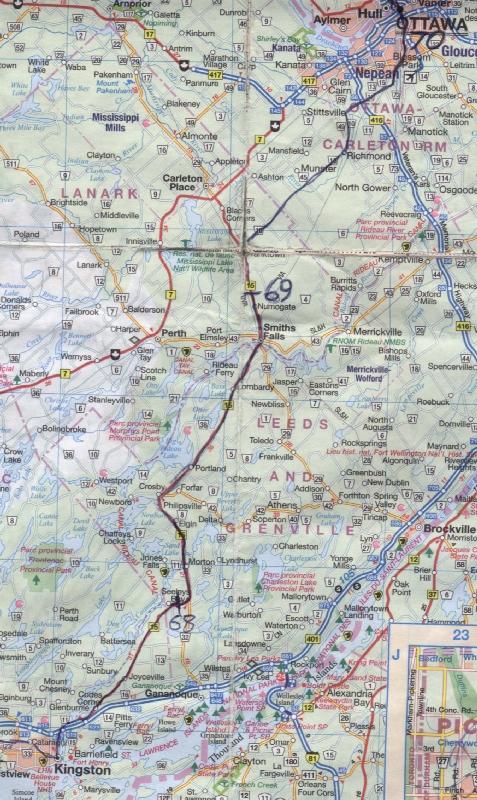 Day 68: Gravel Pits and Roast Corn An Audio book whiled the evening away, but not the mosquitoes
Day 69: More Problems Flat tires, rain, the usual.
Day 70-84: The Last Homely House In a sence, this is the half way mark for me. The last part of the journey is short, but this is the last Homely house, so to speak, before then.



Parlez Vous Frenchy Speak?



Day 85: Onward to Quebec, Sleeping By Graves Alone again, and into a land where nobody understands me. Slept in a graveyard.
Day 86: Waiting For Good Weather Only a hop of a trip. I treat myself to a day at a national park... but after watching Bethoven's Third in French, I wanted to gouge my eyes out.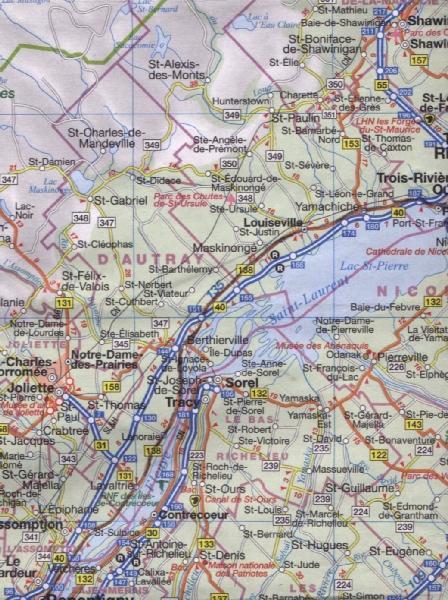 Day 87: An Uneventful Day Taste testing chocolate milk, and sleeping next to 70's futuristic houses.

Day 88: Quebec City Alas, a brief stay. Some observations of Quebec culture.
Day 89: BAM! Pttssssst... Take a wild guess what happened. Come on, guess!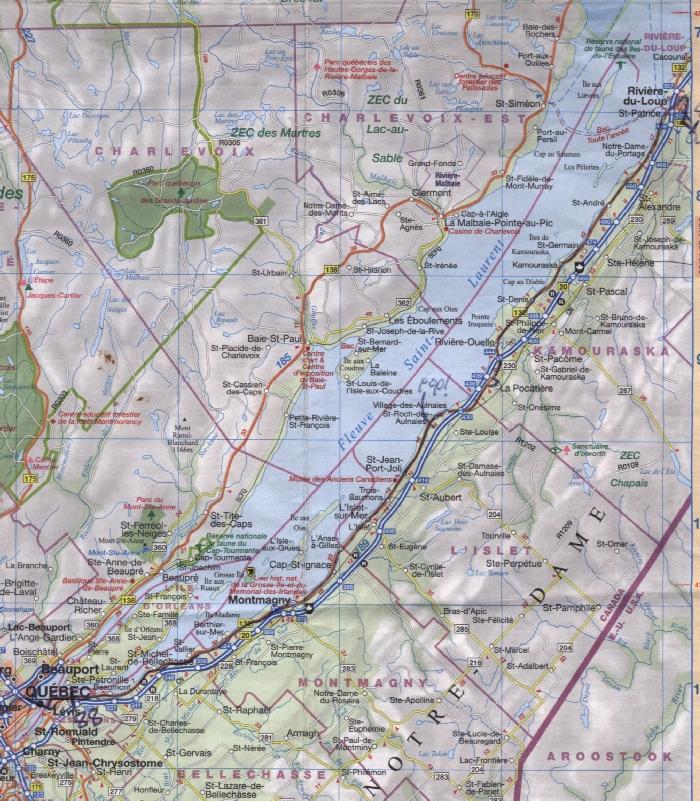 To The Maritimes... and Victory!