The Maritimes: Hospitality and Journey's End


After the problems in Quebec, I knew I was nearing the home stretch. Four provinces to go, and small ones at that. But I wasn't ready for all the pleasant surprises that were going to happen to me, especially right at the end.

New Brunswick Hospitality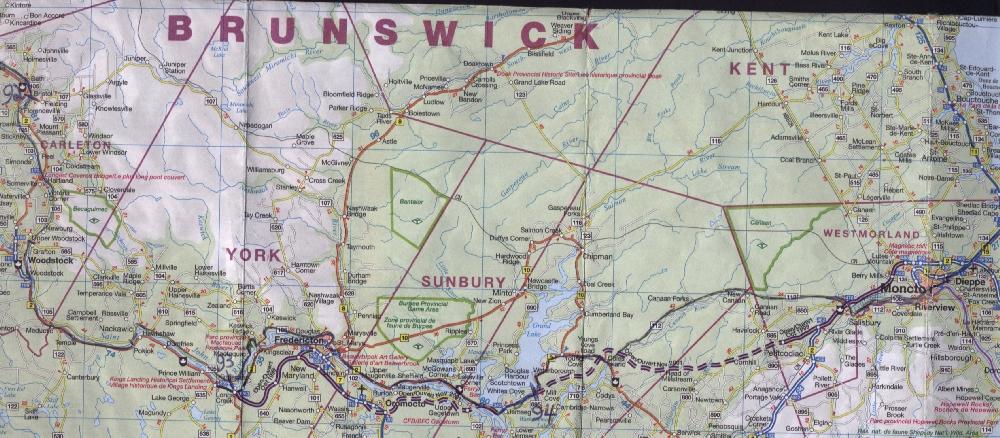 Day 90-91: An Amazing Couple of Nights Besides my first taste of N.B. hospitality, I receive news I've been waiting years to hear.
Day 92: A Short Day The lure of McChicken is hard to resist, but I'm too happy to think much about the journey.
Day 93: A Different Kind Of Blowout Another blowout happens, right next to a house having a potluck dinner!
Day 94: The Bookstore The problematic wheel is tweeked, and I stumble across the strangest bookstore in Canada.
Day 95: On The Coast Free meals and a nice bath, I love New Brunswick!



Prince Edward Island Hopping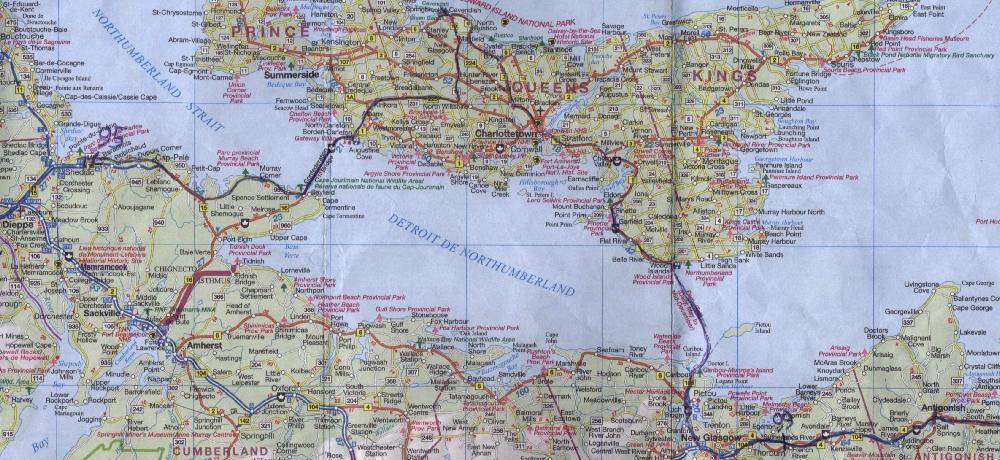 Day 96: Noah Of Green Gables To legendary Green Gables, now an amusement park
Day 97-98: Really, REALLY Annoyed What? Where's my article? WHERE? Green Gables shall feel my wrath! Ooops...



Nova Scota. Barely.

Day 99: The Race Through Nova Scotia Turns out the Ferry to Newfoundland only runs on certain days, and I don't think I'm going to make it!
Day 100: By the Ferry Station Yet again, I can rely on the kindness of strangers for comfort, and cookies!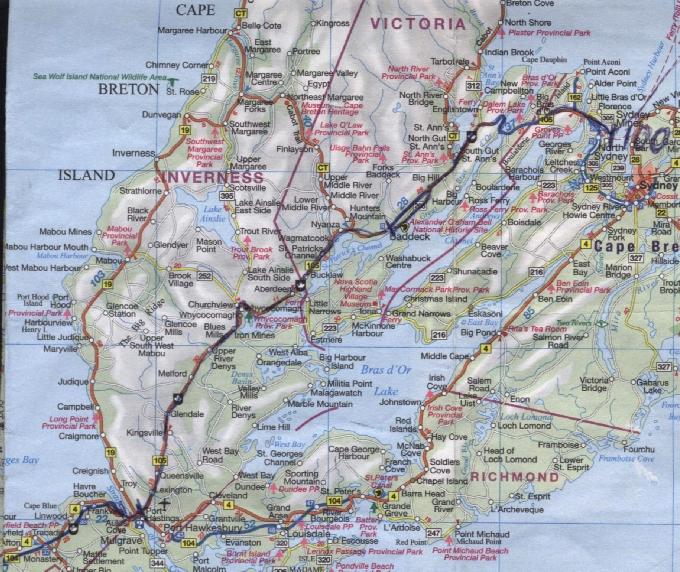 Newfoundland: Victory and The Journey Home


Day 101: Of Ferry Rides and Jury Rigged Cameras A day on a boat, and the end is in sight. But I find a movie WORSE than Bethoven's 3rd!
Day 102: St. John's Be Priased! I arrive in St. John's... only for it to be taken over by Vikings!
Day 103: Technically The End A day in St. John's, and I go as far as I can.
Day 104: The Journey Home Begins No end to my journey could have been more appopriate than this.
Day 105-107: Taking The Bus To Toronto. Home, of a sort. Not as easy as it sounds... and much more uncomfortable.
Epilogue The journey back to Victoria was not smooth, but it paid off in the end


Back To The Begining...